Parents will always be invested in the welfare of their children. No matter what happens, their young ones are always their top priority. They will stop at nothing when it comes to protecting their children from the bad things like drug addiction around them. Rearing responsible children is a difficult task―maybe one of the most challenging jobs ever―but parents are still doing their best to accomplish it.
One of the more pressing issues of today is the high probability of young adults coming in contact with illegal drugs. Drug addiction is so rampant these days because of the ease of access to these substances and parents are now worried about their children's protection against people who can possibly lure them into drug addiction. In order to effectively fight off drug addiction, parents need to be aware of the following:
The Importance of Being a Role Model
If you want your kids to be good, then start by being a good person yourself. Following rules and obeying the law is an important part of being a good person and a good citizen and your children will best understand this by seeing the role model in you. Set an example of what should be done as a responsible member of society and of the family. Instill the values in them not just by saying them but by practicing what you preach. Knowing that their parents are good people makes it easier for them to follow suit and keep their selves in line.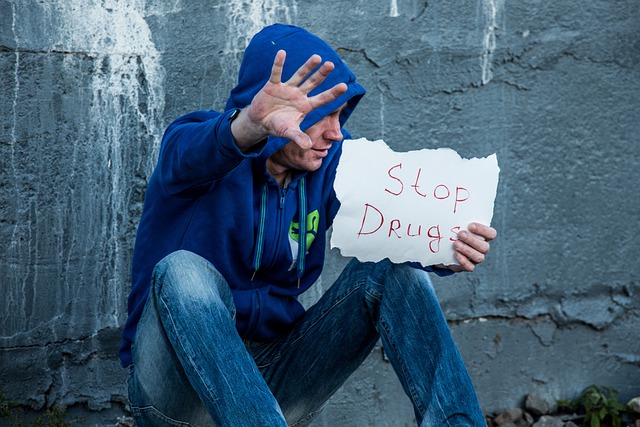 Communication Is Key
It is given that life these days is too fast-paced. Because of this, it becomes more difficult to spend time with each other and really talk about what is happening in their lives of each other. However, it is still important to find the time to spend with your children. Ask them how they are and what are they up to. Likewise, give them updates on how you are doing. Talking to them really helps in a lot of sense. It allows your family to bond and keeps each other updated with everything that is happening around your family.
Be Observant and Quick To Address Any Problematic Behaviour
As a parent, there can be times that you overlook your child's faults just because you believe the best in them and you do not want to nag and be the bad guy. However, it is still important to observe them and call on them whenever they misbehave. Just make sure that you are doing it right especially when dealing with teenagers who are quite sensitive. If there are tell-tale signs of any problematic behavior in your children, be quick to address them and do something about them. If you know they are addicted to drugs, do what you must and take them to a drug rehab facility. Guide them and support them all the way. Get into the root cause of all that has been happening and do everything to correct what is wrong.
Parenting is not easy mainly because you are responsible for someone's life until they are old enough to live on their own. That someone is your child who depends on your ability to rear them properly. Support and love are important to have in the midst of all families and, as a parent, your role is to keep this love alive and nourish it to make every member of your own family a responsible and loving person.
FAQ Section:
What is drug addiction?
Addiction is a condition in which the body is unable to control the desire for substances. This causes people to take more and more of the substance they are addicted to.
What are the symptoms of drug addiction?
Drug addiction is a very powerful compulsion that can lead to a lot of damage. However, there are some symptoms that can help us recognize the signs of drug addiction. The symptoms of drug use can be classified as:
Physical: the body's physiological reaction to drug use can be a sign of an addiction.
Psychological: the mental state that a person has when using drugs can also be a sign of an addiction. A person may become habituated to using drugs and this habituation process may lead to impulsive behavior that is not normal for that person. This can be a sign of an addiction.
Behavioral: Behavior change is the key objective in treating people who are addicted to drugs, this is how an addict changes his behavior and makes the withdrawal process easier to endure or less painful for him. A person who has developed a drug addiction may have a pattern of acting out behaviors that are not normal for that person.
How can parents detect if their child is addicted to drugs?
The answer to this question is not as easy as it sounds. We don't know for sure if a child is addicted to drugs because we are still in the dark ages of drug testing and addiction. Many experts claim that there are no reliable methods for detecting drug use in children, which makes it impossible to predict whether a child will become an addict or not.
Is it possible to prevent drug addiction?
Drug addiction is a condition where a person becomes dependent on substances, even though he/she has no physical or psychological need for them. It happens when the brain develops a habit of taking the drug and it becomes difficult to stop using it. Drug addiction is something that cannot be cured with drugs, but with treatment and support
What are the best ways of preventing drug addiction?
The best way to prevent drug addiction is to reduce the number of drugs consumed. This can be achieved by reducing the number of drugs that are available and by making it more difficult for people to access them.
How can we prevent drug addiction in our own families?
Drug addiction is a worldwide problem, affecting millions of people. We all have a family member who is struggling with addiction. We can prevent them from going down the same path that our parents and grandparents did.