Here are some of our best tips and suggestions for planning a family trip abroad.
Always Know Your Limits
When it comes to our families, it is natural that we would try to go above and beyond to make them happy. Even when it comes to vacations, we try our best to make sure it's a vacation they would definitely enjoy. This is probably why you selected the family trip abroad. However, it's important to remember that you should always be within your budget. Family trips, especially, are not very cheap¾particularly if you're travelling abroad. So be very sure you are ready for the expense.
Plan Your Trip In Advance
We understand that when it comes to large families, pinning down a date that you all agree on can be a little hard. This is especially true if all the kids have grown up, and have jobs and lives of their own. However, there is a reason why planning a trip in advance is always recommended cuts costs. Whether it is on your flight tickets, your hotel bookings or even your activities, planning things ahead generally means you will be paying less. If it's possible, try to avoid the peak times for vacation, as this too is generally expensive. This means avoiding vacations during school vacations.
Plan Activities That Will Interest Every Member Of Your Family
Planning activities that are fun for kids are not that hard. Quite the same way, planning activities that will interest adults isn't rocket science either. However, finding the right balance between the two, and making sure all parties are having fun on your trip is going to be the tricky part. To make it easier on you, make a list that includes all your family members' hobbies and interests. Then, try to find activities, at least one each, that each family member will enjoy. Remember that there are certain hobbies and interests that will interest several people¾so it's not that complicated.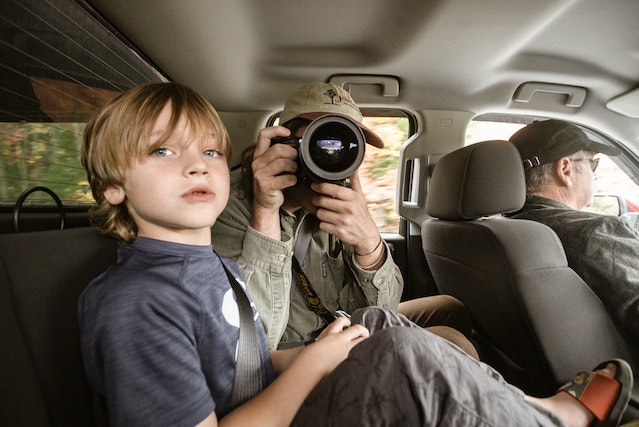 Never Leave Home Without A Definite Destination
This is common for most trips but vital when it comes to family trips. Never leave your home without a proper route and destination planned out. The last thing you want to do is have a car full of kids and adults and no place for them to stay. This gets more complicated when the destination happens to be abroad. Always pre-book your hotel or accommodations. If you're staying at a hotel, check if they have a pick-up from airport service to make your life easier. If not, do a little research to find out the best ways to get around at your travel destination, and plan accordingly.
Make Sure Your Papers Are In Order For Travelling
This issue especially crops up if you happen to be travelling with very young kids. Most airports are very rigid when it comes to documents regarding children, so make sure all your papers are in order to avoid disappointment. Apart from this, it's also a great idea to be prepared for things like air sickness and travel sickness. A prescribed pill to stop nausea can make the journey much more enjoyable for them.
What do you do while on vacation?
A vacation is a break from the daily routine. It is a break from the monotony of work. It's also a good time to do something new, explore new places and meet new people.
The best way to enjoy your vacation is to spend it with your family and friends. A vacation can be more enjoyable if you have an AI writing assistant that helps you write down your ideas on paper or in an e-mail without having to go through the process of writing them down on paper first. These AI writers are able to generate content ideas for you based on your preferences and interests at any given moment. This can help you stay productive during your vacations. You don't have to be a member of the elite to be a part of the elite.
What are the benefits of family trips abroad?
The benefits of family trips abroad are quite obvious. The kids can get to know other cultures and learn more about the world, while the parents can experience new countries and cultures.
The article is focused on the benefits of family trips abroad for a specific person – an IT worker who works in a foreign country and has access to a foreign language. It explores how these trips have helped him to improve his work life, increase his creativity and become more emotionally connected with his colleagues.