Addiction is a serious subject, no matter what form and no matter who has it. It is a chronic disorder wherein a person does not have control over what they are doing or using. The worst part is, it can affect a person's life negatively to the point that it can be very harmful not just to them but to the people around them as well.
What Could Be The Cause Of Addiction?
In truth, the cause of addiction cannot be pinpointed for a single reason. It can come from varied sources such as the environment where people with addiction grew up or were introduced to it and found this addiction really helpful for them in going through their daily lives. The cause can come from physical factors but may also stem from emotional or mental factors as well. A problematic household can prompt someone to turn to substance abuse and from there, develops an addiction to said substance. Poor living conditions can also make a person strive for quick and easy money through gambling which later on can become an addiction as well.
What Are The Most Common Types Of Addiction?
Addiction can come in different forms. The most common type would be substance addiction or usually referred to as drug addiction. A lot of people are into this mainly to escape the mental stress that they encounter in their lives. However, there are also people who do it just for fun and simply because they find it enjoyable to feel high in these substances. Whatever the case is, substance addiction is still unacceptable and can lead to really harmful ends, especially for the one who is addicted. Serious health issues can arise from the overuse of substances and can even lead to fatality if overdosed.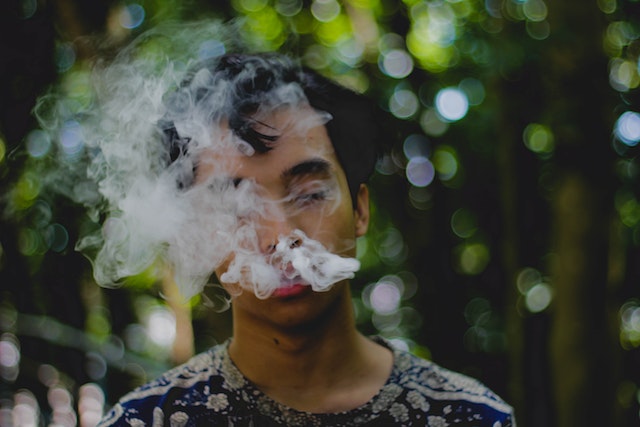 Another form of addiction is alcoholism. In this case, an addicted person turns to drink alcohol in order to cope with life. This can lead to serious anger management issues and, of course, health issues. As a result, Alcohol rehabilitation is a must to get someone's life back to normal. If not overcome, this addiction can do really harmful things to the person's overall health and well-being.
Addiction can also come in the form of behavior-related ones such as problematic gambling. Engaging in gambling from time to time cannot be considered an addiction but continuously gambling despite having the desire to stop or experiencing negative repercussions can be a sign of problematic gambling or addictive gambling. Addiction to gambling gives a rewarding and reinforcing feeling to a gambler who wins and therefore makes this person want for more. And once they lose, this behavior only makes them come for more thinking of the possibility of winning and longing for the feeling of being victorious at it. Gambling, just like any other form of addiction, can be treated and overcome especially with adequate support from people surrounding the person addicted to gambling.
Addiction can be treated and prevented. Its negative effects can be avoided and do not have to be faced alone. Love and support and a personal desire to win over an addiction can help in fighting it in taking over a person's life.
FAQ Section:
What are the 3 most common forms of addiction?
Addiction is defined as the repeated use of a psychoactive substance or behavior despite adverse consequences. There are many different types of addiction, but they fall into 3 main categories:
– Substance abuse
– Process addiction
– Behavioral addiction
What is the difference between physical and psychological addiction?
Physical addiction is a physical dependency on a substance. When someone takes the substance, it triggers a reaction in the body that causes pleasurable feelings.
Psychological addiction is when someone becomes dependent on something for emotional support or when they use it to avoid dealing with their problems.
In conclusion, physical addiction is when you need to take a drug in order to feel good or have an effect; and psychological addiction is when you depend on something for emotional support or to avoid dealing with your problems.
How does addiction affect the brain?
Addiction is a complex disorder that involves a number of different brain systems.
The most widely accepted theory of addiction is the "self-medication" theory. This theory suggests that addiction develops as a result of an individual's attempts to cope with emotional and psychological distress.
The neurobiological correlates in addiction are still not fully understood, but there are many studies which have shown that addiction has a strong correlation with changes in the brain's reward system, which includes dopaminergic neurons.
How can addiction be treated?
Addiction is a chronic, often relapsing brain disease that causes compulsive drug seeking and use despite harmful consequences.
There are two main approaches to addiction treatment: 12-step programs and therapeutic communities. Both of these approaches focus on the individual's recovery from addiction. The 12-step program is based on the idea that addiction is a disease with spiritual, physical and mental components. It also focuses on the idea of abstinence as a means of recovery. On the other hand, therapeutic communities offer more intensive rehabilitation services than 12-step programs do. They work by addressing the social roots of addiction in order to provide long-term recovery for patients who have not been successful with other treatments. The method is often used in the case of addiction to alcohol, tobacco, gambling and pornography.
What are the most common types of addiction?
Addiction is a state of being in which one has an intense, often uncontrollable desire to engage in some activity or experience.
What is the difference between substance abuse and addiction?
Substance abuse is when someone uses drugs or alcohol to the point where it negatively impacts their life. They might not be addicted yet, but they are abusing substances.
Addiction is when someone continues to use drugs or alcohol despite negative consequences.
The difference between substance abuse and addiction is that substance abuse is a phase in which the person doesn't know that they are addicted to the drug and they still have control over their actions while addiction is when someone continues to use drugs or alcohol despite negative consequences.
How does addiction develop?
Addiction is a chronic, relapsing brain disease that is characterized by compulsive drug seeking and use despite harmful consequences.
Addiction develops when people are exposed to drugs or alcohol over time and their brain becomes used to it. When this happens, the brain starts to demand more of the substance in order to feel "normal". This leads them to develop a tolerance and dependence on the substance.
Addiction can affect any part of the body, but it mainly affects the brain. The parts of the brain most affected by addiction are those responsible for judgement, decision making, memory, attention span and impulse control.
Why is it important to understand addiction?
Addiction is a complex phenomenon that can be difficult to understand. It is important to understand addiction because it can have an impact on the lives of both the addict and their family.
Addiction has become a major problem for society, with rates of addiction increasing over the years. There are many different types of addiction and these have different causes.
The use of drugs, alcohol and other addictive substances can lead to serious health problems such as liver disease, heart disease or cancer. These health problems can often lead to death.
The best way to avoid becoming addicted is not using addictive substances in the first place, but this is easier said than done. If you are addicted it is important to get help as soon as possible so that you can stop using these substances and start living.
How does addiction affect the body and brain?
Addiction is a brain disease that affects the brain's reward circuitry and leads to compulsive drug seeking and use despite negative consequences.
The severity of addiction depends on how much, how often, and how long an individual has been using drugs.
Addiction is a chronic disease that can be managed with proper treatment.