Active living isn't just about physical activity; it can also boost mental health and cognitive function. This type of senior community offers daily, weekly, and special activities that help residents develop strong relationships with others and pursue their lifelong passions. Often, these communities are built around shared interests such as hobbies, cooking, volunteering, or fitness.
Reduced Risk of Depression
A healthy mind can help reduce the risk of depression, which can negatively impact other health concerns. Depression in seniors can worsen their quality of life and increase the risk of suicide. Senior living communities like Westminster Shores offer residents a variety of opportunities to connect with others and participate in activities that promote well-being. These can include volunteering, taking a class in painting, French cooking, or gardening. Hobbies like these engage the brain, stimulate dopamine production, and boost self-esteem. Socialization and community involvement can also reduce loneliness and feelings of isolation, a common problem for seniors that can lead to debilitating mental health issues. Visiting family and friends, staying in touch through Skype or Facetime, or joining a book club or garden group can help relieve loneliness and depression.
Increased Socialization
Researchers found that older adults who are regularly socializing perform better on cognitive tests than those who are not. The study, published in Psychology and Aging, tracked 312 older adults' daily social interactions through smartphones. These included in-person and digital interactions like phone calls and text messages. They are getting social help to reduce loneliness and improve overall life satisfaction. It also promotes healthy behaviors like regular exercise and a nutritious diet. If you're struggling to find ways to get out and socialize, consider joining an onsite senior community where friends and neighbors are just a short walk away. These communities typically offer a variety of classes and events to keep your mind sharp, body active, and soul happy.
Improved Cognitive Function
Cognitive function includes the decision-making skills needed to live efficiently and effectively. These abilities can improve with an activity that challenges the brain. This can consist of computer games, puzzles, and board games that stimulate the brain and boost memory, thinking, and language skills. Hobbies like knitting and painting can also increase brain activity while providing a sense of purpose. Senior living communities offer a range of classes, educational workshops, and social events that help seniors engage with their peers and pursue new interests. In addition, physical exercise helps boost mental health and cognitive function. Daily walking or group fitness classes that involve low-impact movements such as marching in place, squats, and lunges can all be practical exercises for older adults. However, it's important to remember that a sedentary lifestyle increases the risk of many everyday health and wellness concerns.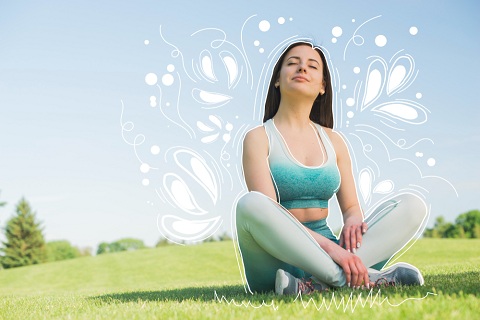 Reduced Risk of Dementia
While there are risk factors for dementia that can't be controlled (such as age and genetics), there are many we can control. Taking care of the body and brain through a healthy lifestyle throughout life is a significant strategy in the fight against dementia. Among the most critical risk reduction strategies are managing blood pressure, weight, and cholesterol; maintaining good hearing and vision; and participating in social activities and hobbies that require mental focus. Researchers have found that those with a family history of dementia can significantly reduce their risk by making three or more of these healthy habits part of their routine. For instance, a recent study found that people who walked at a brisk pace over 30 minutes each day were 50% less likely to develop dementia in the next seven years than those who took fewer steps. Active senior living makes it easy to keep moving with exercise classes, walking paths, and delicious healthy dining options.
Increased Independence
Moving into an active senior living community is a big step for many seniors. Feeling like they are still in control of their daily life promotes a sense of independence, boosting their confidence and improving their overall mood.
Whether you spend the day doing a crossword puzzle or a book club, taking a few walks a day, or completing a painting project, focusing on mind-healthy activities will improve your cognitive health and can help reduce your risk of dementia. Having a busy schedule and keeping the brain engaged can help keep depression at bay, too. If you feel isolated at home, moving into a community sooner rather than later can make the transition easier and allow you to build connections with your new friends before they scatter.