Today's world is a complex world. With all the advances in technology making life more convenient, this can be a bit contradicting. But, apparently, the ideas and conduct of man have also evolved into something that needs a lot of understanding and reasoning.
Some aspects of living are not as forgiving or acceptable for some people such as poverty, problematic households, mental stress, and emotional burdens, among others. And in order to cope with all this, people have a tendency to look for ways to escape the reality of life and focus their minds on a false sense of happiness and contentment. Later on, this escape becomes a part of their lives that takes control of them and leads them to believe that there is nothing more pleasant than this escape. This is the sad part where a person falls into the pit of addiction.
Forms of Addiction
Addiction can come in different forms. It may either be from substance addiction such as illegal drugs. It may also come from alcohol addiction. And it can be a behavioral type such as being addicted to gambling. Whatever the form may be, addiction is said to be something that a person is not able to control. It becomes a necessary part of life and without it, they will find it really difficult to cope. Depending on substances or alcohol or gambling or whatever addiction a person has can bring highly negative repercussions to a person's life, therefore this addiction must be addressed promptly, correctly, and completely.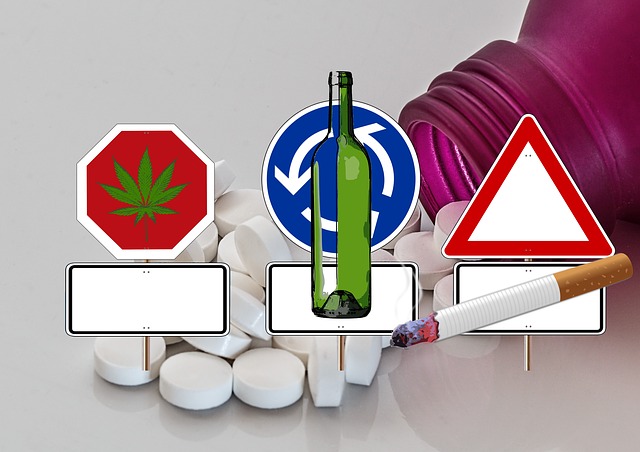 Treating Addiction
People with addiction claim that being an addict is uncontrollable. Yes, this may be true, but definitely, addiction is something that can be prevented. And if it has already occurred, it is something that can be treated. Drug addicts can undergo drug treatment programs that will help them cope with overcoming their obsession with drugs. By undergoing rehabilitation, a person is assisted in their transition and withdrawal from substances that control their lives. Alcoholics, on the other hand, can also undergo alcohol rehabilitation programs to help them in winning over their alcoholism and take back control of their lives. Gambling and behavior-type addictions can be more complex but they can be treated, too. Rehabilitation can come in different forms, not only for addicts of drugs or alcohol. And it does not only come from treatment facilities but more importantly, they should come from family and friends who support and love the addicted person.
The Power of Love and Support
In treating addiction, it is important to understand that nothing will work without a person's willingness to overcome the disorder. It can be treated repeatedly through rehabilitation programs but without the actual desire to win over it, the chance of overcoming it is really slim. Apart from that, the love and support from family and friends are also vital to achieving a successful rehabilitation from addiction. Making the person feel loved and eliminating the feeling of being alone in this journey greatly helps in the success of rehab.
Addiction is something that people should learn to recognize. This is actually the first step to treating it and preventing it from taking over someone's life. Make the world a better place by responding to people with addiction and letting them know that they are not alone in their fight.