Social media has become an essential tool for marketers in the current digital era to connect with their target audience, promote their brand, and foster company growth. The ever-increasing competition and quickly evolving algorithms have made achieving high social media engagement difficult. Marketers must use successful techniques to connect with their audience and promote meaningful connections to stand out in the cluttered social media landscape. Examine a thorough list of advice to boost social media engagement and make a significant impression in this article.
Why Social Media Engagement is So Important?
Social Media Engagement helps you to build strong connections with your existing customers and also it is a great way to attract new potential customers. Social Media is the best platform to showcase your products or services so allowing customers to engage with the product/services through different activities like commenting, sharing posts, Frequent Q&A, Live sections, etc. can actually help them to trust the brand.
Social media engagement helps in maintaining the Trust value of your brand and strengthens customer loyalty. This can be achieved simply by helping your customers when they need it, by providing educational content that helps them to grow their knowledge, and by entertaining them with good quality content. This will help you to build a strong relationship with your customers.
1. Crafting Compelling Content
Every effective social media campaign is built around intriguing content that captures the audience's interest and keeps it there. High-quality content is the foundation of engagement because it generates likes, comments, and shares. Storytelling should be your priority when trying to generate material that resonates. Construct storylines that elicit a range of feelings, encourage the creation of user-generated material, and use aesthetically pleasing graphics. Maintaining a diversified and interesting feed requires that you find a happy medium between information that is promotional and content that is educational.
2. Embracing Visual Storytelling
Visual content is more interesting and memorable than text-only content. Your social media plan should include engaging visual content like photos, infographics, and videos. Visual storytelling allows you to communicate your message concisely and powerfully, making it simpler for your audience to comprehend and connect with your business. Make use of imagery that accurately portrays your business's identity and core values, and seriously consider including glimpses of what goes on behind the scenes to humanize your company and build an authentic relationship with your target audience.
3. Leveraging User-Generated Content (UGC)
User-generated content is a potent tool that increases engagement and helps develop a feeling of community concerning your brand. Encourage the people who follow you to produce and distribute material relevant to your products or services. User-generated content improves a brand's credibility by showcasing actual customers having fun with the products or services offered. You should credit the original authors when you repost user-generated content on your profile. This shows appreciation for your devoted clients and motivates other individuals to contribute, which in turn drives engagement.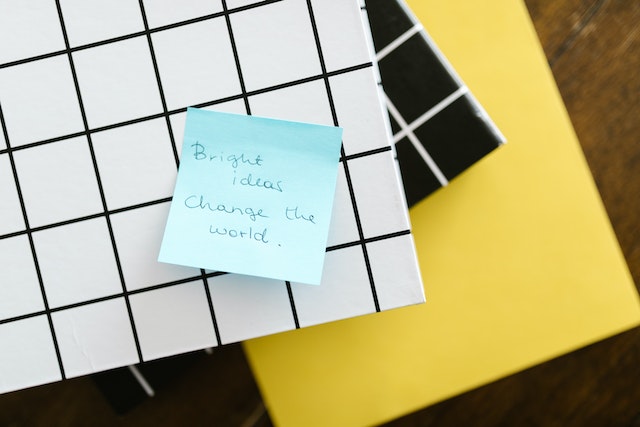 4. Consistent Posting Schedule
Sticking to a regular posting schedule is necessary if you want to keep your audience interested and well-informed. Create a content schedule explaining when you will post different types of material on different platforms and when you will post them. Maintaining a consistent presence in your followers' feeds will increase the likelihood that they will interact with the content you post. Conduct a behavior analysis on your target audience to discover the best times to post. This will ensure that your content reaches them when they are most engaged and responsive.
5. Encouraging Meaningful Conversations
Participation in a discussion requires effort on both sides. Take an active part in the dialogues that are taking place with your audience by providing responses to comments and questions, as well as acknowledging and appreciating criticism. Start conversations about issues pertinent to your audience by asking open-ended questions and inviting them to give their thoughts. Meaningful dialogues not only help to develop a feeling of community but also demonstrate your brand's dedication to fostering genuine connections beyond the transaction level.
6. Utilizing Hashtags Strategically
The use of hashtags is a powerful strategy that can boost the discoverability of your content and broaden the scope of your audience. Conduct research and use popular hashtags relevant to your brand and the content you create. Develop a branded hashtag to increase user participation and make tracking user-generated material more efficient. However, you should avoid using excessive hashtags in your posts because this might give the impression that you are trying to spam people and lower the overall quality of your content.
7. Hosting Contests and Giveaways
Contests and giveaways are tried-and-true tactics that can be used to improve engagement on social media. They generate enthusiasm and provide incentives for your audience to actively participate in the activity. Create user-friendly guidelines for the contest that encourage people to like, comment, share, and tag their friends. Ensure the award relates to your business in some way and is appealing to the people you want to attract. Contests can increase both participation and brand awareness.
8. Posting Content Relevant to Your Followers
It's very important to post content by keeping the interest of your followers in mind. Try to create content that's more relevant to your audience and provide high value to your followers. This i the only way to grab the attraction of your followers which in turn can help you to convert viewers into potential customers. Hence, Your main focus should be creating interesting content your customers would enjoy.
Conclusion
Engagement is the key to unlocking brand growth and client loyalty in the dynamic world of social media marketing. Marketing professionals can lay a solid foundation for driving engagement and developing enduring relationships with their audience by creating compelling content, embracing visual storytelling, leveraging user-generated content, adhering to a regular posting schedule, encouraging meaningful conversations, strategically utilizing hashtags, and holding contests and giveaways. Remember that the social media world is constantly changing, so constant observation, adaptation, and creativity are essential to staying ahead of the curve and nurturing relationships that matter to your audience.