Some people are lactose-intolerant and this is when the traditional type of yoghurt is not an option. Coconut-based yoghurt serves as a healthy alternative and is sought after by those who cannot go for a dairy-based option. In addition to being healthy, it is also packed with various vitamins and minerals. Let us take a look at some of the nutritious components this yoghurt has.
Calories and Fat
Fat contains a high content of energy and this type of yoghurt contains a certain type of saturated fat which is known to boost immunity. This type of saturated fat comes in the form of triglycerides which don't contribute to the fat formation and is why most people eat coconut-based yoghurts with little to fear. Flavoured variants of coconut-based yoghurt are known to have more fat so it is always better to go for a natural option.
Fibre Is Good
It certainly is and coconut yoghurt is renowned for being good for digestion and reducing the probability of constipation. Greek coconut yoghurts are richer in fibre than most other alternatives and are usually seen as a good remedy when you suffer from digestion problems. Flavoured variants have less fibre and are therefore not the best option.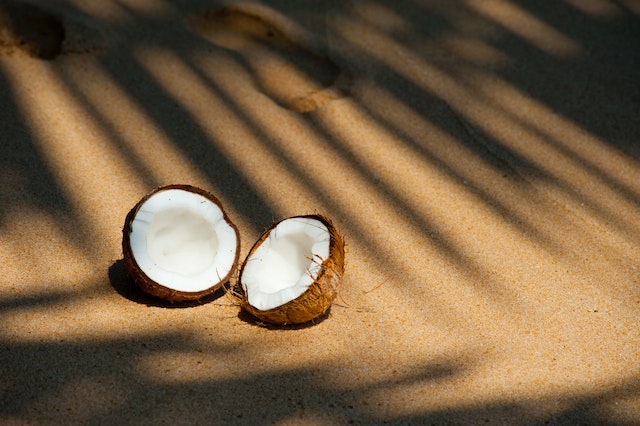 Sugar and Sodium
Coconut-based yoghurts are low in sugar content and this is why people have nothing to fear in terms of weight gain not to mention reducing the risk of sugar-related sicknesses. This type of yoghurt is also low in sodium which means that people who suffer from pressure have nothing to fear. Sodium is a contributing factor to blood pressure and the fact that these types of yoghurts have very little sodium strengthens its position as one of the healthiest options in the yoghurt market.
Vitamins and Minerals
Calcium is one of the most important sources of nutrition for the bones in your body and of course their maintenance. Maintaining a good level of calcium would be vital for a person so as to not suffer from sicknesses like osteoporosis when you get older. Coconut-based yoghurts are rich in calcium which is why young children are often encouraged to eat this type of yoghurt.
In addition to calcium, this yoghurt has a value for magnesium which is essential for the smooth functioning of your body muscles. Muscle aches and pains can be avoided with the right intake of magnesium in your body. And last but not least you also find Vitamin B-12 which ensures the production of red blood cells in your body. Red blood cells are an integral part of blood circulation so it is pretty easy to see why this type of vitamin is necessary.
With so many vitamins and minerals available in their composition, yoghurt manufacturing companies are finding it quite easy to sell this type of yoghurt due to its nutritional value. In today's health-conscious society it is necessary to highlight these health benefits to effectively market a product. The more the benefits, the more this type of yoghurt would be in demand.
FAQ Section:
What is coconut-based yoghurt?
Coconut-based yoghurt is a great alternative to dairy products. It is rich in nutrients and has many health benefits.
Coconut-based yoghurt is becoming more popular in the food industry. It has many advantages over dairy products, such as its low-fat content, low sugar content, and high protein content.


Does it taste good?
The main reason why coconut-based yoghurt tastes good is that the coconut oil used in it has a high smoke point. This means that when it is heated to a high temperature, the oil will start to smoke and begin to smell like a strong, fresh tropical smell.
Are there any health benefits of coconut-based yoghurt?
Coconut-based yoghurt is a great alternative to dairy-based yoghurt. It has a lot of health benefits. Coconut and yoghurt are rich sources of vitamins, minerals and fats. They also contain beneficial compounds like calcium, iron and magnesium.
What are the differences between coconut-based yoghurt and regular yoghurt?
Coconut-based yoghurt is made from coconut milk, different from regular yoghurt that is made from cow's milk.
The main difference between coconut-based yoghurts and regular yoghurts is that the latter contains sugar. Coconut-based yoghurts are sweeter than regular ones and contain more protein, potassium and calcium.
Does coconut-based yoghurt contain lactose or sugar?
Coconut-based yoghurt is a good source of calcium and vitamin B12. However, it contains lactose and sugar.
How to choose the right coconut-based yoghurt for me?
The coconut-based yoghurt is more popular than other types of yoghurt. This is because it has a strong flavour and tastes almost like a dessert. It's also rich in vitamins and minerals such as potassium, magnesium and calcium. This yoghurt is suitable for people who are lactose intolerant or have celiac disease.
Is coconut-based yoghurt for everyone?
The answer is yes. The yoghurt industry has seen a boom in the last decade. It is one of the fastest growing food markets in India and it is also one of the fastest growing segments in the world. There are many benefits that come with choosing coconut-based products over other nut-based products, especially when you are looking for ingredients to make your own recipes. Coconut milk has a lot of health benefits, which are not present in other nut milks like cashew milk or almond milk, but there is nothing wrong with using them if you want to make healthy yoghurs at home.
What are the reasons why I should use coconut-based yoghurt?
There are many reasons why I should use coconut-based yoghurt. It is not just a tasty snack or a tasty addition to my breakfast. Coconut-based yoghurt is actually good for you and your health because it contains vitamins and minerals that help in the process of digestion.