Working out is gaining more and more attention today and a lot of people are focused on staying fit and achieving their fitness goals. With the increase in non-infectious diseases like heart disease, obesity, diabetes, and other weight-related conditions, this trend is more beneficial than ever. However, it is very easy to actually do yourself more harm than good through trying to stay fit if you follow the wrong methods of doing so. Understanding what is right and wrong for you and knowing what you can do to always follow the right methods is one of the best ways in which you can ensure that you are helping your body be its best version. Here are some of the tips that will help you shed pounds without hurting yourself.
Follow The Right Workout Methods
One of the main factors that you need to think about is how to follow the right weight loss exercise regimes without hurting yourself physically. This means that you need to take into consideration any previous injuries that you may have had and the like and that you will need to talk to a licensed instructor who is qualified to teach you first. You can work out from home too if you want to but understanding the right techniques, how to supplement your workout, how to decide on the number of reps, and the likes are all crucial when it comes to doing what is best for your body. Therefore always talk to an expert first.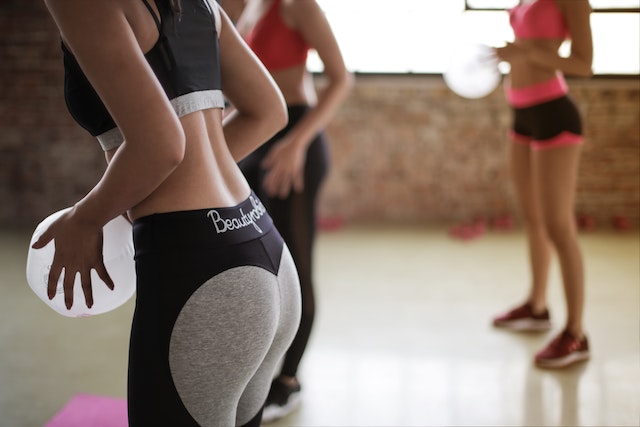 Don't Compare Your Fitness Journey
A common mistake that most fitness enthusiasts make is comparing their journey with somebody else's. You have to first understand that every person's body structure, chemistry, metabolism, and genetics are widely different and that therefore stressing about why the person next to you is toning up faster than you are completely unnecessary. All you have to focus is on your results. How much body fat have you lost? How great are you feeling now compared to before? Are you noticing your brand new stamina and agility? Your recovery time is doing good right? These are questions that you should try to answer in your mind to regularly keep you motivated and away from being distracted by others.
Challenge Your Body, But Correctly
You should always challenge your system when you work out but you should do that correctly so that you do not hurt yourself. If you are simply increasing reps without even knowing if you are following the right methods, you will only cause yourself an injury. When you try to choose your workouts to learn the techniques first and learn which muscle group you are working on so that you will not be overstraining the same muscles back to back. Think about what you can do to bring variety into your workout while strengthening your body and building your muscles. Working out more for the sake of doing that will not deliver good results. Challenge your system with the right insight about what it will bring you.
FAQ Section:
What are the benefits of weight loss?
A weight loss program is a type of diet that aims to reduce body weight.
The first benefit is that it helps people lose weight for a shorter period of time. This means that they can get rid of their unwanted fat in a shorter period of time than if they had not started their diet at all.
When people start losing weight, they tend to become more active and take part in more physical activities than before. This is because the amount of fat stored in the body decreases as well as the amount of muscles which are needed to carry out these actions increases. As a result, people start exercising more often and move around with less effort than before when they were not losing any fat or muscle mass.
How does weight loss help people in their daily lives?
The relationship between weight loss and health is a complicated one. There are many factors that can contribute to weight loss and there are many different ways in which this can be achieved. By understanding the importance of each factor, it becomes easier to make an informed decision on how much weight you want to lose.
What are the best ways to lose weight?
There are many ways to lose weight. Some of them are healthy, some of them are not. The best way to lose weight is to eat less and exercise more.
Is it possible to lose weight without dieting or exercise?
A diet is a very different thing from exercise. A diet is a structured plan that you follow for a period of time, usually for one or two weeks. It can be as simple as cutting down on your portions or it can be more involved such as restricting the number of calories you consume over the course of a day.
The key difference between these two types of diets is that in the first, you are trying to lose weight, while in the second, you are trying to eat less and lose weight at the same time.
In order to lose weight, your body needs to burn more calories than it consumes so that it will not store those extra calories (fat). The problem with this is that when we eat food with too many calories and do not burn off those extra calories through exercise and proper diet, we actually go into a calorie surplus. This results in weight gain.
How can I find a diet plan that works for me?
A diet plan is a plan of what to eat, when to eat it and how much you should eat. Diet plans are important because they help the body maintain a healthy weight. Diets can be categorized into different types, such as low-calorie, high-calorie, and healthy diets .
There are a lot of different diet plans that claim to work for you. Most of them are not written by doctors, but rather by fitness experts and personal trainers. This is because they want to sell you their products and services, which can be quite lucrative.
How can I shed pounds and stay healthy?
"I am looking to lose weight but I have been unable to do so. I have not been able to shed the pounds because of my busy lifestyle and work. I am now looking for a solution that will help me slim down and stay healthy."
This section is about how you can maintain a healthy lifestyle with the help of diet, exercise and supplements.
Diet and exercise: Eat well: It is a must that you should eat healthy food. Do not make the mistake of eating junk food, it will not only affect your health but also make you gain weight. Eat good quality food including whole grains, lean meat and fish when possible (also include fruits, veggies and other healthy foods in your diet).Exercise at least three times a week. Eat healthy foods and make sure you have enough calories to maintain your weight.