Vaginal pruritis, often known as vaginal itching, is a prevalent concern among women that can significantly impact their daily lives. In this article, we will explore the various aspects of vaginal pruritis, from its symptoms to preventive measures and medical treatments.
What is Vaginal Pruritis?
Vaginal pruritis refers to the uncomfortable sensation of itching in and around the genital area. While occasional itching is normal, persistent or severe itching may indicate an underlying issue.
Prevalence and Causes
This condition is more common than one might think, affecting women of all ages. Various factors, including infections, allergic reactions, and hormonal changes, can contribute to vaginal pruritis.
Understanding Vaginal Pruritis
Common Symptoms
The symptoms of vaginal pruritis may vary but often include itching, redness, and swelling. It is essential to understand these signs to seek timely medical attention.
Impact on Daily Life
Persistent itching can disrupt daily activities and affect overall well-being. Sleep disturbances and emotional distress are not uncommon among individuals experiencing chronic vaginal pruritis.
When to Seek Medical Attention
Knowing when to consult a healthcare professional is crucial. If the symptoms persist for more than a few days or are accompanied by other concerning signs, seeking medical advice is recommended.
Diagnosing Vaginal Pruritis
Medical History
Healthcare providers often begin by taking a detailed medical history to understand potential triggers and contributing factors.
Physical Examination
A thorough physical examination helps in identifying visible signs of infection or inflammation.
Diagnostic Tests
In some cases, diagnostic tests such as swabs, blood tests, or imaging may be necessary to pinpoint the exact cause of vaginal pruritis.
Common Causes of Vaginal Pruritis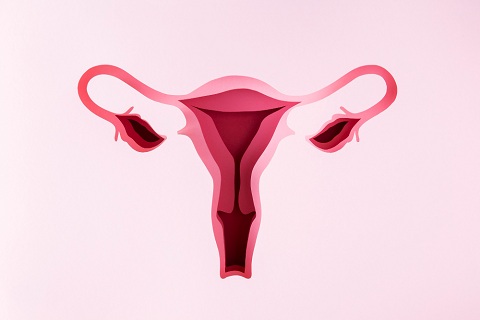 Infections
Bacterial, fungal, or viral infections can lead to vaginal itching. Common culprits include yeast infections, bacterial vaginosis, or sexually transmitted infections.
Allergic Reactions
Certain products like soaps, detergents, or fabrics can trigger allergic reactions, resulting in itching and discomfort.
Hormonal Changes
Fluctuations in hormone levels, particularly during pregnancy, menopause, or the menstrual cycle, can contribute to vaginal pruritis.
Skin Conditions
Skin disorders such as eczema or psoriasis can extend to the genital area, causing itching.
Preventive Measures
Personal Hygiene
Maintaining good personal hygiene, including gentle washing and avoiding harsh soaps, can prevent vaginal irritation.
Clothing Choices
Wearing breathable fabrics and avoiding tight-fitting clothing promotes air circulation, reducing the risk of irritation.
Sexual Practices
Practicing safe and consensual sex is crucial in preventing sexually transmitted infections that can lead to vaginal pruritis.
Home Remedies
Soothing Baths
Taking warm baths with soothing additives like colloidal oatmeal can alleviate itching.
Topical Creams
Over-the-counter creams with anti-itch ingredients may provide relief, but consulting a healthcare professional is advisable.
Dietary Changes
Some individuals find relief by making dietary adjustments, such as reducing sugar intake, which can contribute to yeast overgrowth.
Medical Treatments
Antifungal Medications
For yeast infections, antifungal medications may be prescribed to eliminate the underlying cause.
Antibiotics
Bacterial infections may require antibiotic treatment to clear the infection and relieve symptoms.
Hormone Therapy
In cases of hormonal imbalances, hormone therapy may be recommended to restore balance.
Lifestyle Adjustments
Stress Management
Stress can exacerbate vaginal pruritis. Adopting stress-management techniques, such as yoga or meditation, can be beneficial.
Dietary Recommendations
A well-balanced diet supports overall health, including the health of the genital area.
Regular Exercise
Engaging in regular physical activity improves circulation and promotes overall well-being.
When to Consult a Specialist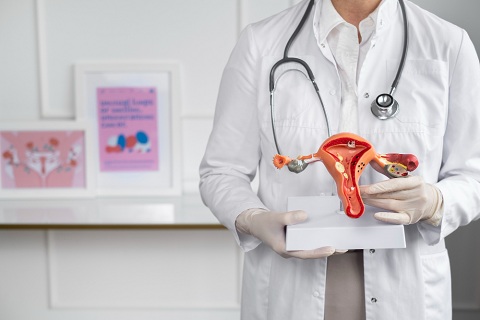 Gynecologist
Consulting a gynecologist is essential for a comprehensive evaluation of vaginal health.
Dermatologist
In cases of skin conditions, a dermatologist can provide specialized care.
Allergist
Identifying and managing allergies may require consultation with an allergist.
The Importance of Open Communication
Discussing Symptoms with Healthcare Providers
Openly discussing symptoms with healthcare providers ensures accurate diagnosis and effective treatment.
Support Systems
Having a support system, whether friends, family, or support groups, can significantly impact emotional well-being during treatment.
Addressing Stigma and Misconceptions
Breaking Taboos
Addressing cultural taboos and misconceptions surrounding vaginal health is crucial for open discussions.
Normalizing Discussions
Normalizing conversations about vaginal health reduces stigma and encourages seeking help without hesitation.
Impact on Mental Health
Emotional Toll
Chronic conditions can take an emotional toll. Seeking mental health support is vital for overall well-being.
Seeking Psychological Support
Psychotherapy or counseling may be beneficial for individuals experiencing emotional distress due to chronic vaginal pruritis.
Future Trends in Vaginal Health
Research and Innovations
Ongoing research and technological innovations aim to improve diagnostics and treatment options for vaginal health concerns.
Destigmatizing Women's Health
Efforts to destigmatize discussions around women's health contribute to more open conversations and increased awareness.
FAQs (Frequently Asked Questions) about Vaginal pruritis
Can vaginal pruritis go away on its own?
In some cases, mild itching may resolve on its own, but persistent or severe symptoms require medical attention.
How can I prevent vaginal pruritis?
Maintaining good personal hygiene, wearing breathable fabrics, and practicing safe sex are key preventive measures.
Are home remedies effective for treating vaginal pruritis?
Home remedies such as soothing baths and topical creams may provide relief, but it's essential to consult a healthcare professional for proper diagnosis and treatment.
When should I see a doctor for vaginal itching?
If symptoms persist for more than a few days, are accompanied by unusual discharge or pain, or if you are unsure about the cause, it's advisable to consult a healthcare professional.
Is vaginal pruritis a sign of a serious medical condition?
While it can be caused by various factors, including infections and allergies, it's essential to consult a healthcare provider to rule out any serious underlying conditions.
Conclusion
Understanding the symptoms, causes, and available treatments is crucial for managing and preventing vaginal pruritis. Encouraging individuals experiencing vaginal pruritis to seek timely medical advice and not hesitate to discuss their concerns with healthcare providers.