Let's face it! Funerals are in no way fun events to organize. Usually, people get excited at the thought of organizing an event. From choosing the décor to deciding on the outfits and menu. However, this is one event that most people dread at the thought of organizing. However, death is inevitable and this ceremony must be organized whether you like it or not. If you are given the responsibility of organizing a funeral service then these tips will surely help you out.
Contact The Relevant People
As soon as you receive the news of the death of a loved one, you are bound to be in shock. This may take a long time to process and you will not be in the right state of mind to even move a limb. However, it's important to gather yourself and contact the relevant people. Firstly, you must contact all the relatives and friends of the deceased and make sure you make it known that the individual has passed on. You could even post this on your social media or local newspaper along with the timings of the funeral ceremony. Thereafter, you must hire a funeral director who will make the necessary arrangements for the funeral ceremony and even handle the embalming and cremation procedure.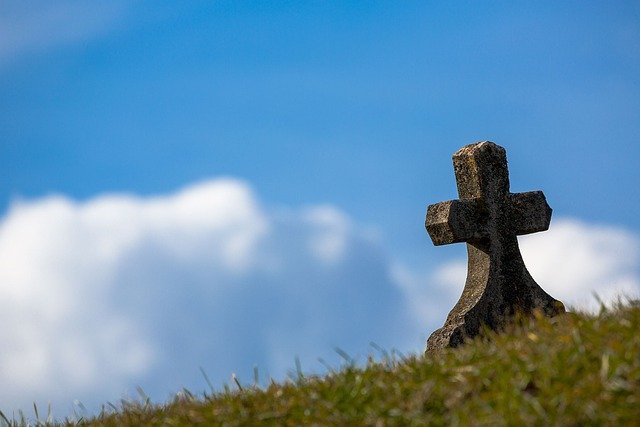 Take The Deceased's Wishes Into Consideration
Before the deceased had passed on, there might have been some wish that the individual must have expressed during his/her lifetime. For example, if they wish to be buried next to their late mother then you should host the funeral at this venue. So try to make this wish come true if the circumstances permit. Apart from this, take the wishes of the family members into consideration and try to organize the funeral by giving their requests some importance too. During such a delicate and difficult time, it is important to communicate effectively so that no one is left with any regrets later on.
Pay Tribute In The Nicest Way Possible
Most people tend to write an obituary and publish it in the newspaper. Although this can be done, you can also pay tribute to the deceased in your own unique style. It could be something memorable such as playing a slideshow of all the fun times that you've had with this individual or even reading a note from his/her favorite book or a note that was left behind by the individual. When writing the obituary, make sure you get the family members on board so that you gain more insight into the individual's life and write an obituary that is meaningful and close to your heart.
Goodbyes are never easy! There is no doubt that this is an extremely difficult period in the life of an individual. Dealing with the loss of a loved one is no joke! However, it is inevitable too. Therefore, it is important to deal with this and organize a funeral to pay tribute in the nicest possible way to the one who has passed on.
FAQ Section:
What are some things to think about when planning a funeral service?
A funeral service is a ceremony that is held to honor the life of someone who has died. It is an event that can bring people together and help them heal after a loss.
It is important to plan the service with care. This includes thinking about what type of service you want, where it should be held, and what you would like to happen during the ceremony. There are many decisions to make when planning a funeral service, but it's important not to rush through this process or put it off until later.
What is the purpose of a funeral service?
Funerals are a way to say goodbye to the person who has died and give them a final farewell.
The funeral service is not just about the burial or cremation of the body. It is also about saying goodbye and giving the deceased person's family and friends an opportunity to reflect on their memories of them.
Funerals are also an important part of the grieving process for those left behind by someone who has died.
Funerals can be a very emotional time for many people, but it can also be a time for celebration as well as reflection.
Who attends a funeral service?
A funeral service is a ceremony for the living to say goodbye to their loved ones. It usually includes music, prayers, and a sermon.
The people who attend a funeral service are usually family members and close friends of the deceased. Some people may also attend if they were close friends with the deceased's family or if they were involved in any way with the person's life.
What are the leading services for organizing a funeral service?
The funeral industry has seen a rise in the number of services that are available to help people plan and organize their funeral service. The different services that are available for people to use range from simple to complex.
Funeral homes typically provide a more simple service where they will arrange the funeral service and take care of all the paperwork involved in the process. They will also provide a urn or casket for those who don't have one already.
A funeral director is another option that is available to people who want more control over their final arrangements. This type of service includes arranging transportation, making decisions about the casket, deciding on flowers, and much more.
How do I keep the ceremony appropriate and respectful?
The ceremony is a very important part of the wedding day. It is the most formal and traditional part of the marriage ceremony and has been practiced for centuries.
There are many ways to make your ceremony more personal and unique, but there are also some traditions that need to be followed.
It is important to know what these traditions are, so you can have a beautiful and respectful ceremony.
This section provides information about what should happen at a wedding ceremony. It also gives tips on how to make your ceremony more personal and respectful.
What are the most important things to remember when planning a funeral?
Planning a funeral is an emotional and stressful process. When you plan a funeral, there are many things to consider.
Funeral planning is not just about the service and the ceremony. It's about the people who will be attending, which can be difficult to predict. You need to know how many people will be in attendance so that you can make sure that there are enough seats for everyone, and that they will have enough room on either side of them to walk up to the casket or cremation urn during the service.
In addition to these details, you'll also want to think about what kind of food and drinks you'll need for your guests following the service – if they're going somewhere else afterwords or staying at your home with you.
Who should be invited to a funeral?
We should invite those who are most important to the person who has passed away and those who have been closest to them.
– Family members and friends
– Neighbors and people in the same community
– Co-workers and co-workers
– Former teachers, coaches, mentors
– Members of the clergy
How much does it cost to plan a funeral?
Funeral planning is a sensitive topic, and it can be difficult to find accurate information about how much it costs.
Some funeral homes offer pre-planned packages that cover the cost of the funeral, which is usually around $8,000. It also covers things like the casket and flowers.
The cost of a funeral can vary depending on what kind of services are desired and where it's being held. For example, if you want to have a viewing before the service or have an open casket viewing then that will add to the cost.
What should be included in the funeral package?
A funeral package should include a
– Funeral director
– A casket
– A funeral home or chapel to hold the service
– A burial plot or cremation container
– A minister, priest, rabbi or other clergyperson to officiate the service
How can I plan the perfect ceremony?

A lot of people have a lot of opinions about what a perfect ceremony should be. It is not just about the bride and groom, but also their parents and other family members.
The best way to plan the perfect ceremony is to take into account all the different opinions, be open-minded and flexible, and make sure that everyone is comfortable with what they are saying.
We should also consider how much time we have for the ceremony. A short wedding can be just as meaningful as a lengthy one if it has all the right elements in place.