Stress is a common problem that every one of us faces at some point. It can both be beneficial and harmful. For example, it is beneficial because stress can encourage us to take a break from our busy lives and turn to activities that are relaxing on the other hand it can be harmful as it has a negative impact on one's health. It is important to remember that stress affects both physical and mental health and is something that should be paid attention to. Although all of us experience stress, only a few of us know of the best ways to minimize it. If you are currently going through any stressful situation, the below tips will help you in overcoming this.
Take A Break
No matter how busy your life may be and no matter how much work you have to get done, the moment you feel as if your stress is too much to handle, simply take a break. Research suggests that taking a break at least for a short period of time such as 30 minutes can make a difference. Therefore, you can tell yourself that it is time for a break and engage in something that will take your stress away at least for some time. For example, take a walk in the garden, have a power nap or listen to some music.
Adequate Sleep
Sleep is an important factor that contributes to reducing stress. If you don't get enough sleep, it will surely make you feel very tired and stressed and will have a negative impact on your day-to-day activities. Therefore, it is a must that you receive at least 6-8 of sleep daily. If you have trouble sleeping, make sure your sleeping space is comfortable and your bed allows you to get uninterrupted sleep. If not, consider getting a bed in a box with a comfortable mattress that will provide you with both comfort and space to sleep well.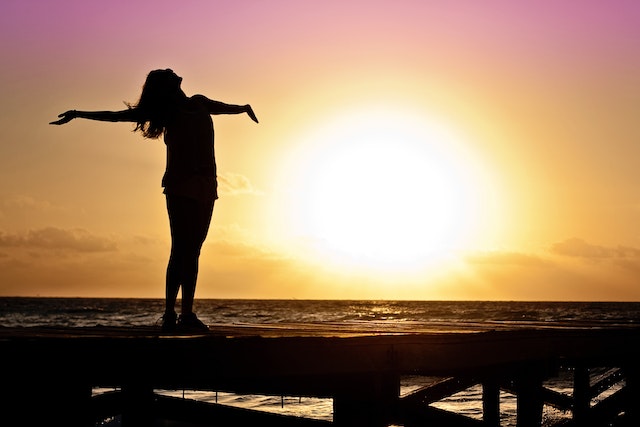 Talk To Someone
Another way to reduce stress if by sharing your day with someone else. This may be a close friend or a family member. Bottling things up will only make you feel more stressed and will eventually have a negative effect on your mental health. Therefore, every time you feel as if your stress is too much to handle, reach out to a trusted person. If this doesn't help and if you think you need a deeper approach, it is time you consult a professional who can help.
Relaxation Techniques
There are a number of relaxation techniques that helps to relieve stress. One of them is meditation as it helps to take control of your own mind and practice mindfulness. A common meditation technique is to breathe in and out while concentrating on your own breath. This helps you to forget about every other problem for a while and helps you to relax.
No matter how bad your day may get due to stress, being aware of the correct techniques to relieve it can be beneficial in a number of ways.
FAQ Section:
What is stress?
Stress is a huge topic and has been studied for decades. It is a complex phenomenon that has many causes.
A lot of research has been done on stress and its effects on our bodies and minds. Stress is linked to all kinds of health problems: heart disease, cancer, diabetes, strokes, etc.
What are the symptoms of stress?
Stress is a common symptom of many different types of work. It can be caused by a number of factors, including the amount and type of work that is required, the amount of time that you spend on it, and your relationship with your colleagues.
There are various ways to deal with stress in the workplace. One of them is to identify the source of stress and then address it through a process called "stress management". This will help you to manage your workload effectively.
What is the main reason for stress?
Stress is a common problem for all people. The reason for stress can be anything from a lack of money to personal problems. It can be caused by many different things, such as:
-Not getting enough sleep,
-Lack of exercise or sleep
-wake cycle issues
-Poor nutrition
over-eating and
drinking alcohol etc.
Is there a way to reduce stress?
Stress can be a major problem for many people. It is a feeling of tension and anxiety that you feel in your body and mind. It is not easy to describe the exact cause but we can say that it is caused by the internal changes in our body.
Stress has many negative effects on our health, such as muscle tension, poor sleep, low blood sugar levels and even obesity.
To reduce stress, we should find ways to deal with it effectively and make sure that we do not get stressed out or overworked.
One way of dealing with stress is through meditation which involves relaxing your mind and body through breathing exercises or deep relaxation techniques.
Another way of dealing with stress is through mindfulness which involves being aware of what you are doing at any given moment in time so that you can identify the causes of any negative feelings and reactively take steps to remedy them. This is also a great way of managing anxiety as you can use this awareness to help alter your thoughts and behavior so that it doesn't get out of hand. The more aware you are, the less likely you are to go into a tailspin of anxiety or panic.
Is there a cure for stress?
Stress can be a serious problem, but it is not the only thing that can affect our productivity. It is also important to note that stress is a normal part of life and it can be managed.
What is the best way to reduce stress?
Stress is one of the most important factors in life. It can cause a number of problems, including high blood pressure, heart disease, and obesity. It also affects our health and well-being.
The first step to reducing stress is to reduce your mental workload. This may be done by avoiding work that takes too much time or by taking breaks when you feel stressed out.
What are the worst effects of stress?
Stress is a very common problem in our lives. It can lead to a number of consequences such as depression, anxiety, relationship problems, and even physical illness.
What are the benefits of stress reduction?
Stress is a natural part of life that we have to deal with. It can be good or bad. With the help of stress reduction techniques, we can manage it better and prevent negative side effects.
Stress reduction techniques are those that help us to reduce stress and stay relaxed. They include meditation, yoga, meditation music (songs), breathing exercises, and mindfulness exercises.
How can stress management be improved?
To be able to handle stress, we need to learn how to control our emotional reactions. Stress is a normal part of the human experience and can be managed by learning how to manage it.
Stress management is not just about controlling our emotions – it's also about being aware of them and understanding what they are telling us. In order to do that, we have to understand the effects of stress on us and what causes it in the first place.