Taking care of a full-grown horse can already be a daunting task, given the size and amount of grooming that needs to be done to such a huge animal. On the other hand, caring for a pony is another thing, especially since they are young and need more care than adult horses. For a first-time pony handler, here are the basic ways to guide you in taking care of one:
Avoiding Injuries
When caring for a pony, one of your goals is to avoid injury as much as possible. In this case, it is better to always check the pony's stall and make sure that there are no openings or gaps in their enclosures that can possibly lead to them having their hooves stuck in between.
Adequate Shelter
Unlike adult horses, ponies are still too young to fight very hot sunlight or inclement weather so make sure they are getting enough protection from the sun and enough shelter where they can stay in.
Having Ample Space For Running Around
Ponies are really active and therefore, your space should be big and wide enough to accommodate them running around and playing. This activity really helps them in building muscle and strength so you would definitely want them to have ample space to play in.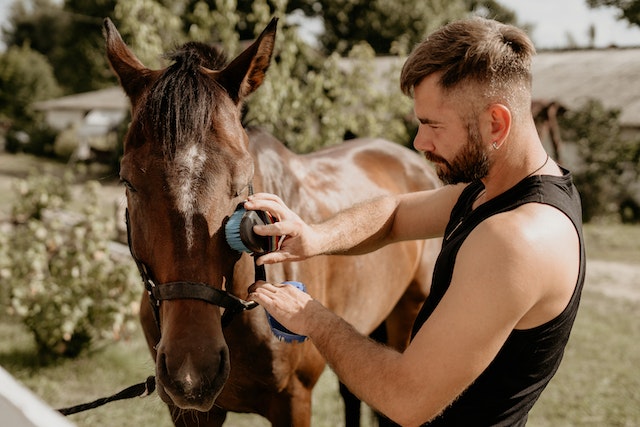 Use Of Appropriate Covers
Ponies are still young and not as strong as adults when it comes to fighting off elements and inclement weather such as wind and rain. Even if they are inside their stalls, they still need enough coverage to protect them. Getting them pony rugs can help in alleviating cold during rainy and cold seasons and also keeps them safe from contracting sickness due to weather-related reasons. Protection is a huge concern for ponies as they are not as strong as adults yet and in order to lessen the risk of mortality, proper handling, and correct protective materials are required in taking care of them.
Proper Vaccination
Ponies require certain vaccinations for them to be protected from some diseases. These vaccinations will have to be completed in order to achieve the maximum protection possible. Vaccinating them will also require a separate space where the ponies will be treated or injected.
Correct Feeding
A newborn pony would get milk from its mother and after some time, when they get stronger, they can start feeding on grass and hay. Be sure to check their feeding patterns and observe if they are eating enough. Possible sicknesses may arise if a pony is not fed enough for it to be stronger and for it to gain the necessary muscles. Since they are still young, they can be leaning towards more activities rather than feeding. By establishing a pattern, you can be sure that they are eating at the right time and the right amount. Animals require different kinds and levels of care, depending on their age, size, and other considerations. But the bottom line is the concern and care that is behind every task done to make them healthy and alive. With enough love and concern, these animals always have better chances of living longer