Dehydration occurs when there is a reduction in the level of water in the body, making an imbalance of the salt-sugar content. This can affect the functioning of your body too. There are many reasons why you could get dehydration such as due to vomiting or diarrhoea, chronic diseases, fever or even the weather. Here are some of the easy ways to lower dehydration at home.
Bananas
Having a banana twice a day or before engaging in any intense physical activity is recommended for those who get dehydrated often. Bananas have a high level of potassium and will help your body to cover up the deficiency of potassium that can be caused due to dehydration. However, remember that for children bananas can only be included in the diet if they are more than six months old.
Cucumbers
Cucumbers are known to contain the highest water content in any solid food. You can consume this in salads or just sliced into pieces. This will also be good for your skin if it becomes too dry due to the lack of liquids in your body. There is also the cucumber soup that you can make by blending it with non-fat yogurt, mint and some ice cubes.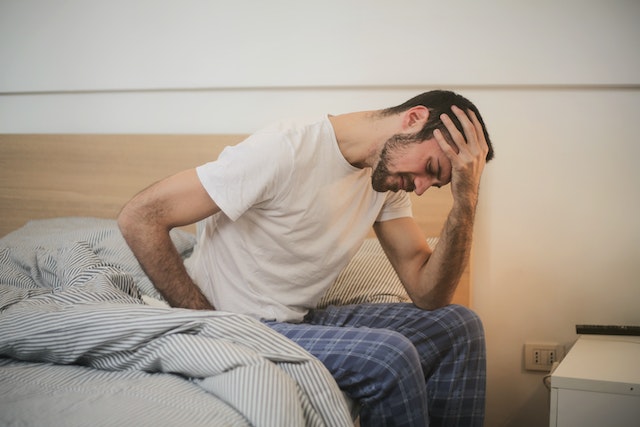 Milk
Milk is one of the drinks you can consume after a tiring workout or any other activity that make you sweat a lot, reducing the level of liquids in your body. It is considered to be a natural blend of sodium, carbs and protein. Milk helps to retain the fluids in your body for over four hours making it one of the most recommended drinks for dehydration.
Juice
Fruit or vegetable juice is another drink you can have as a remedy for dehydration. The water content of fruits and vegetables usually ranges from 85% – 100%. Especially lemon and orange juice are high in electrolytes. Beet and tart cherry juice are some of the veggie juices you can try. To reduce the amount of sugar in fruit juice you can try diluting the juice.
Coconut Water
This is another drink you can try for dehydration. One of the main coconut water benefits includes producing electrolytes that have been lost during exercise. Electrolytes are the minerals in the body that HAS many important roles which include the balancing of fluid. They include potassium, magnesium, sodium and calcium. Coconut has all these nutrients and therefore will boost the levels of necessary nutrients in your body.
Melon
It is no secret that Melon helps to maintain the right amount of liquid in your body after a case of dehydration. While melon has high hydrating ability, you can also try keeping a pitcher of water in the refrigerator with melon cubes in the bottom to make consuming the fruit even fresher and increase the amount of water that enters your body.
Most of the time, dehydration that is caused dues to a heavy workout or fever can be avoided by consuming any of the above food items or drinks. But in the case of diarrhoea avoid taking fruits as it can worsen the situation.
FAQ Section:
What is dehydration?
Home remedies for dehydration are simple and easy to use.
This is because of the fact that when you are dehydrated, your body loses water. However, the body has a very limited capacity to absorb water from the environment and so it tries to burn it up.
The first step in this process is known as sweating, which causes your skin to become damp and sticky. This means that you will feel clammy and sweaty in your hands and feet as well as on your face. Your skin becomes dryer than usual due to a lack of water in the body. If this continues long enough, you will start feeling thirsty – even if you haven't drunk anything at all!
What causes dehydration?
The human body is composed of water and other fluids. We need to drink water to maintain our internal temperature and hydration levels, but we can also get dehydrated if we do not drink enough. The main reason for dehydration is that we do not drink enough water for a prolonged period of time or loss water from the body.
What are the leading home remedies for dehydration?
We all know that dehydration can be a serious problem for us all. So, here are some home remedies for dehydration symptoms:
▪ Drink 1-2 glasses of water at least every 2 hours.
▪ Disinfect a clean cloth and blot your face with it.
▪ If you are indoors, remove your shoes, air out the room, and leave them outside for a few minutes.
▪ If you are indoors without air movement, use an ice pack, or a small towel.
▪ If you are outdoors, lie on the grass and cover yourself with a blanket.
▪ Always carry water with you when going for a long walk or run.
▪ Avoid hot drinks and foods for at least an hour before taking them in the morning to avoid dehydration symptoms.
▪ To prevent injuries from heatstroke, stay hydrated and wind-proof, if possible.
▪ If you suffer from headaches, dizziness, nausea or vomiting after a workout, don't exercise any further that day!
▪ Use salt water to wash your hair as first aid for cuts and scrapes.
Which home remedies do you recommend?
All home remedies are effective and safe. So, which ones do you recommend?
We recommend that you choose the most effective remedy for each of your ailments and treat them with a combination of different remedies. This will make sure that your body is well-rested and you won't have any side effects.
What is the most important step to prevent dehydration during a trip or an outing?
The most important thing to prevent dehydration is drinking enough water. The most important thing to prevent dehydration during a trip or an outing is drinking enough water. Most people don't drink enough water, which leads to dehydration.
What is the difference between home remedies and medications?
There are several home remedies for different ailments and diseases. Some of them are effective, some of them not so much.
There are medications that can be used to treat certain illnesses, but they can have side effects. Some of the medications have been found to be effective in treating certain disorders, but some of them have unwanted side effects that you need to avoid. Therefore, you should consult a doctor before taking any medical treatments. Your doctor may prescribe you taking an IV hydration therapy, which is a quick way of rehydrating and delivering all the necessary minerals to your body. 
What are the most important factors to consider when choosing home remedies for dehydration?
The most important factor to consider when choosing home remedies for dehydration is that you should be sure that the home remedy you are using is effective. While there are many home remedies for dehydration, some of them can cause serious health problems.